Are you as excited as I am to see the new Stampin' Up Catalog?  It goes LIVE tomorrow, Tuesday, June 2nd!
And for the first time ever, we can order from ALL THREE CURRENT catalogs at once!!  WOW!!   Amazing!!
Starting June 3rd the new Hostess Rewards program will take effect, so tomorrow and ONLY tomorrow, you can order from all three catalogs and receive the current Hostess Rewards!!  
Click
here
for a list of items that are being discontinued from the 2014-2015 catalog
Many of the items are gone, but there still are some favorites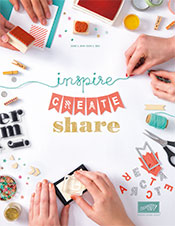 This catalog will "expire" June 2nd at midnight (MDT)
This catalog will "expire" June 2nd at midnight (MDT)
This catalog will become active just after 2:00 a.m. on June 2nd, 2015
To place your order from ALL THREE catalogs on Tuesday, June 2nd, click
here
to go to my online store (after 2:00 a.m. June 2nd)
If your order is $150 or more, you will qualify for Stampin' Rewards
If it isn't over $150, please use the Hostess Code 2BRJE9PJ
If you use this hostess code, you will receive a little present from me by mail!
To use the Hostess Code, after signing in, go to the "shopping bag" page - there will be a place at the bottom left that says 
Do you have a hostess code? Enter it here and click Apply:
Just copy and paste the above hostess code in that box and click "Apply"
I will available all day, if you have any questions!
Contact me by emailing janinpb@cbbmail.com
Call/Text 541-390-3390
Have you EVER thought about becoming a Stampin' Up Demonstrator?
NOW is a great time - and remember, you are under NO OBLIGATION to continue OR to make it your business.  Hobby demonstrators are WELCOME and they still earn the 20% discount (and MORE beginning with the new Compensation Plan in October 2015)
Details
1. $125 in product of your choice for just $99

2. TWO bonus stamps - ANY price (from June 2 - June 30th)

3. FREE shipping on the $125 in product and TWO bonus stamps

4. One time 30% savings/instant income during your first 45 days

5. All sales (not including the kit) count towards first quarter of July-Sept
 
6. No obligation to stay, hold parties, do anything just because you took advantage of the deal. 

7. Opportunity - those who choose to stay can take advantage of the 20% discount; enjoy a Bi-Monthly Stampin' Up Magazine (Stampin' Discuss) with tons of ideas!  On Stage Events - starting in November.  Access to  Stampin' Up's online community of Demonstrators (Stampin' Connection) with literally thousands of ideas.....
8. Your chance to earn more free stamps AND cash as part of our quick start and transition program 
If you decide this is for YOU, I"m offering a New Catalog Sampler for any new recruits.  This will include samples of all Designer Series Paper, Embellishments and Ribbons!  
Please feel free to contact me today if you have any questions!!  Remember, NO OBLIGATION, but if your wishlist is $100 or more......be sure and consider this great offer!